Johnny Vac Ghibli AS10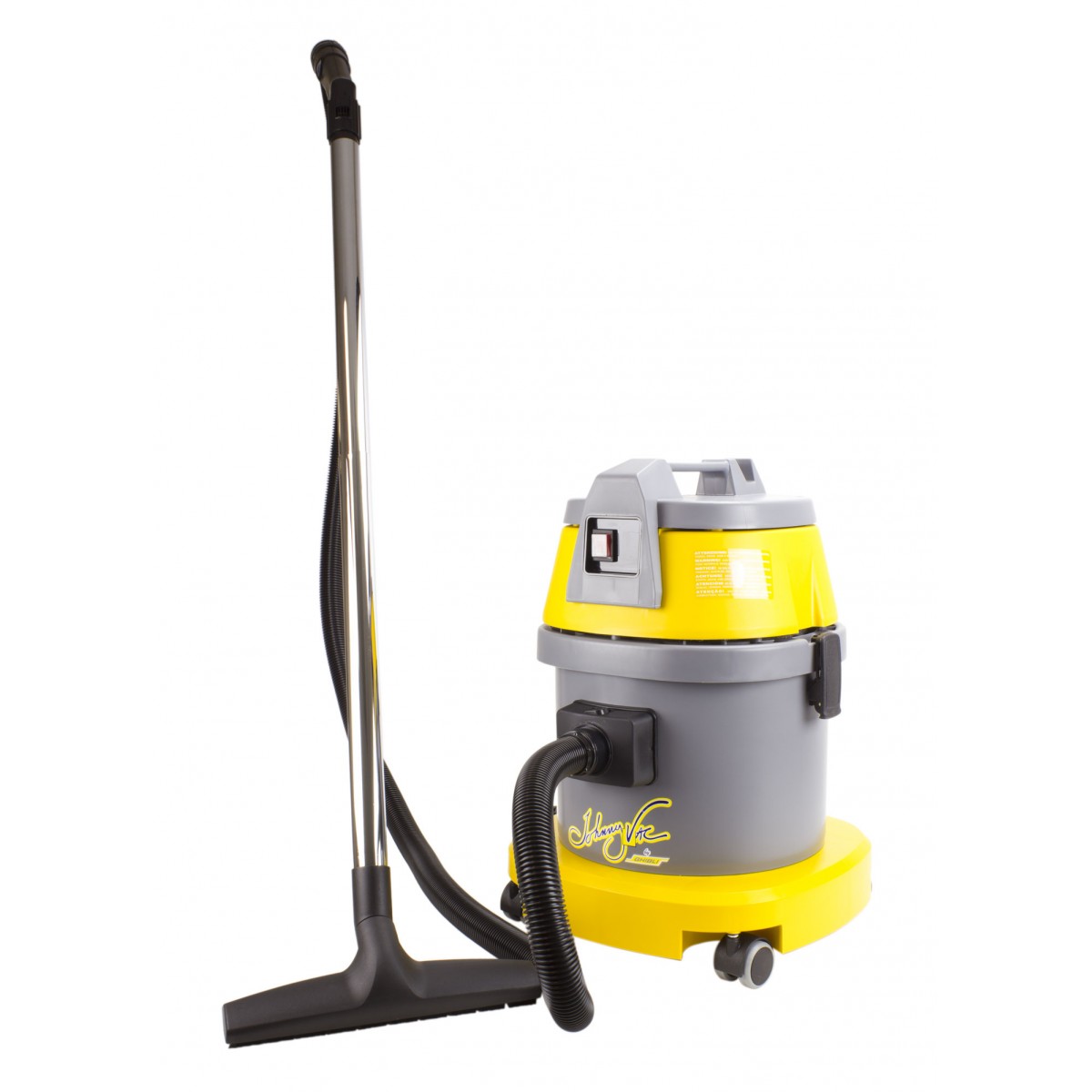 ON SALE!!! – Sale Price: $389
Regular Price: $439
Product Details:
The JV10W commercial vacuum cleaner will finally allow you to combine strength and flexibility. Indeed, it is surprising to see that this small template can suck up to 22 liters (5 gallons) of liquid! How? 'Or' What ? Through its powerful 2-fan motor. But the most surprising is the ease with which the JV10W moves . Equipped with swivel castors, you can tackle the job without worrying about moving the vacuum cleaner. Finally, its versatility to suck up as much dust as liquids makes the JV10W a must for your business.
---
Characteristics:
Made in Italy
Aspire wet and dry materials
10m / 33 'power cable
Swivel wheels
Handle lid
Product colors: yellow and gray
Included:
Brush for furniture
Corner tool
Metal sleeves two straight parts 36 mm X 50 cm
Curved handle for hose and accessories
Floor brush
Brush for water with rubber blades
2.5 m flexible hose
Textile filter
Johnny Vac two (2) year warranty
If you have any questions, please don't hesitate to contact us! We are more than happy to help.
Store Phone Number: 604-922-9335
Email: Westvac@telus.net
Visit our store location to see our in store Specials!